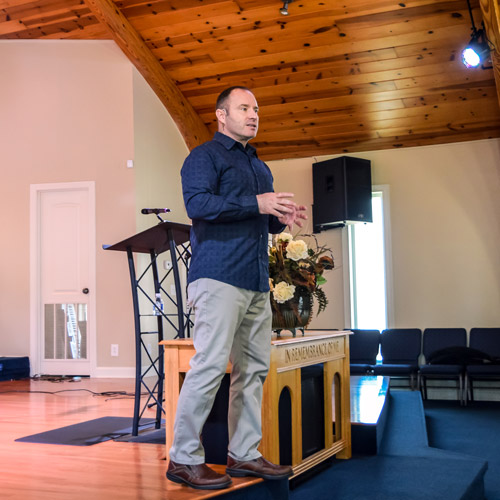 Rocky has served as the Pastor of First Baptist Church of Woodlawn since 2018.
He has degrees from Embry–Riddle Aeronautical University (B.A.) and The Southern Baptist Theological Seminary (M.Div.).
Pastor Rocky grew up near Philadelphia, PA, he served in the U.S. Army from 1988-2009, and has lived in the local area since 2002.
He and Denise have been married for over thirty years and are parents to Kyle and his bride Abby.