FBCW is a local and globally connected church. We go where God calls us to go. With donations from our community and the church body itself, we are able to show the love of Jesus in areas as far as India and the Dominican Republic and we would love for you to be a part of that. In prayer, finances, or physically taking part in serving others, you have become the hands and feet of Jesus!!

Your Cup Counts is a fundraising system designed for non-profit leaders who have a mission to bring life-giving change to their world but who have a major problem; they are forced to spend more time worrying about money than focusing on their important calling.
This company helps provide relief by giving us a powerful fundraising system that automates and super-charges our efforts so that we can focus more, worry less, and ignite life-change in those we are called to serve.
If you like coffee and want to take part in helping the church to reach out to the world through missions, then this is the link that you will want to put in your favorites list online!Great coffee, Chai tea, Chocolates, gummies, and brewing accessories can all be yours at the click of a button.
Follow the link below to learn the history behind Your Cup Counts and how it makes a difference in funding ministries all over.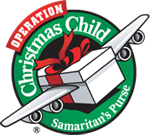 Since 1993, more than 100 million boys and girls in over 130 countries have experienced God's love through the power of simple shoe box gifts from Operation Christmas Child. The members of FBCW look forward to being a part of this ministry each year!