Sunday Worship. 10:15 AM | Sunday School. 9:00 AM
Discipleship Training. 6:00 PM | Wed. Night Bible Study. 6:30 PM
The MISSION of FBCW is simple. We exist to glorify God through the Making, Maturing, Multiplying and Equipping of disciples. Three M's and an E is what we are all about!
Our Vision is to be God's church in Woodlawn. A house of prayer that is dynamic and healthy, "Growing" and "Going" so others may know Christ as their Savior.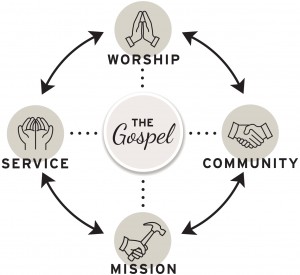 First Baptist Church of Woodlawn is not a place for someone who just wants to sit back and watch as the church struggles to grow. It is a place that wants to Make, Mature, Multiply, and Equip new disciples, but that will take team work and team work takes team members. Whether you are a five-year old child, a ninety-five year old grandmother, a busy mom, or a businessman with big responsibilities, we want you to be a part of our growing church. Together we can learn, serve, and grow in our walk with Jesus Christ.
Pastor Jody will bring us the sermon for the day. If you like hearing the Word of God with no sugar coating included, then you have come to the right place.
Our worship style is blended between the contemporary and traditional. Every song, video, and message has been prayed over throughout the week in hopes that God receives our absolute best.
FBCW is a local and globally connected church. We go where God calls us to go. With donations from our community and the church body itself, we are able to show the love of Jesus in areas as far as India and the Dominican Republic.
Thank you for your faithfulness in giving to the ministries of FBCW as we are committed to the cause of Christ. FBCW offers several ways to give each week/bi-weekly/monthly: You may give during the Sunday morning worship, by mailing in your gift or online.
Online giving is a quick, easy, and secure option. Here you can give your tithe and offering or give to our building fund. Use your checking account, savings account, or debit card, whichever is most convenient for you.
All donations and offerings made to FBCW are tax-deductible. Click on images below to give online.
Contact Info & Directions
First Baptist Church of Woodlawn
931.647.3581
fbcw@fbcwtn.com
OFFICE HOURS
Mon – Thu
9:00 AM -3:00 PM