Our leadership team recognizes the authority of God, and realizes that we are shepherds who serve under the Chief Shepherd, Jesus Christ. We desire to devote ourselves to prayer and to the ministry of the Word. Our passion and goal is to equip the believers for the work of the ministry until we all attain maturity in the fullness of Christ.
Please join us in welcoming our new senior pastor and his family to First Baptist Church of Woodlawn!
Ministry Assistant & Office Manager
Scottie became an integral part of our staff in July of 2013. She felt God's calling to work in a ministry field after retiring months shy of a 20 year career with Southwest Airlines. Her variety of rolls at Southwest included being a Customer Service Supervisor, Shop Stewart and Customer Service Agent. These rolls not only challenged her but helped to develop her skills in working with the public. Scottie's positions with the company also helped to create her passion for assisting others with a servant's heart. Her talents, enthusiasm and commitment to ongoing spiritual, personal and professional development make her an asset to our church.Scottie was born in Atlanta, GA and spent most of her formative years growing up in Hendersonville, TN. She and her husband, Jeff, moved to Clarksville in 2007. Family is extremely important to her and she feels blessed daily to have her three amazing sons. Scottie considers it an honor to contribute her talents to the ministry of First Baptist Church of Woodlawn. She shares the passion to see souls won to Kingdom of our Lord and Savior, Jesus Christ. Her life verse is found in Philippians 4:13,
"I can do all things through Christ which strengthens me."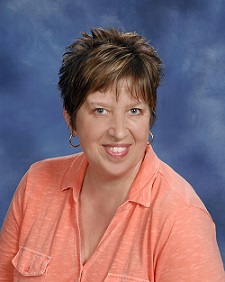 MARTINA HOWARD
Martina Howard is mother of 3 and grandmother of 9. She was born in Heidelberg, Germany. She joined the FBCW team in July of 2012 and has been a true blessing to us. Martina is a wonderful lady and credits the Lord for all the good things in her life.